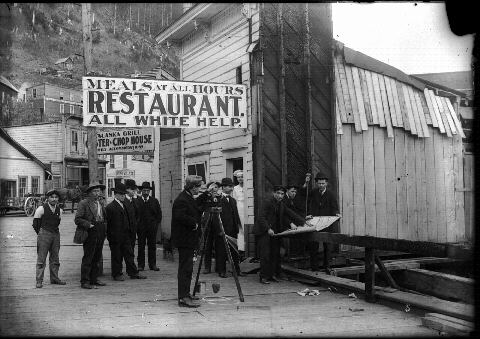 Alaska State Library, Winter and Pond Collection, PCA 87-1050. NOT TO BE REPRODUCED WITHOUT PERMISSION FROM THE ALASKA STATE LIBRARY. Alaska Natives were legally prevented from establishing mining claims under the terms of the mining act. As this photograph indicates, there were other barriers preventing or discouraging Alaska Natives from participating in the establishment of the social and economic structures of modern Alaska.
Other Government Documents
The Organic Act of May 17, 1884
POINT ELLIOTT TREATY, TREATY WITH THE DWAMISH, SUQUAMISH, ETC, 1855.
---