Alaska Reindeer Herdsmen: A Study of Native Management in Transition by Dean F. Olson, History and Timeline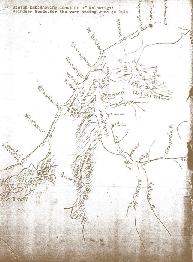 Sketch Map: Showing Location of Wainright Reindeer Herds for the Year Ending June 30, 1919. (112 k)



Source: Microfilm, Bureau of Indian Affairs, Alaska Division, General Correspondence, 1908-1935 (54 rolls), School Files, Roll 26, includes Wales, Alaska 1908-1920, National Archives--Pacific Alaska Region (Anchorage).



LONGEST REINDEER HERDER: A fascinating true life story of an Alaskan Eskimo covering the period from 1890 to 1973, By Chester Asakak Seveck, Copyright 1973 By Frank and Neva Whaley



Excerpts from "Reindeer in Alaska," Seymour Hadwen, Chief Veterinarian and Parasitologist, and Lawrence J. Palmer, In Charge of Grazing Investigations, Bureau of Biological Survey, United States Department of Agriculture, Bulletin No. 1089, Washington, D.C., September 22, 1922 (pp. 33-52).



REINDEER MEAT FOR AMERICAN MARKETS, CHAPTER XXVI, from Alaska: Our Northern Wonderland, copyright 1928 by Frank G. Carpenter

Reindeer Herding, Raymond Brown, Sr., "Utuqqanaat Tusraayukaanich", Vol. 12, May/June 1999, p.1.

Story of Reindeer Herding, by the late Raymond Brown, Sr., "Utuqqanaat Tusraayukaanich", Vol. 22, January-April 2001, p.1-2.
---